Designed to be the most
powerful protein
in the world.
Designed to be the most
powerful protein
in the world.
◻️The same nano hydrolyzed collagen® trusted by nearly 4,000 medical facilities for daily nutrition

◻️Developed by Navy SEALs and a Stanford biochemist

◻️Proudly Made in America

◻️Super Portable. Ready-to-drink, no mixing required

◻️Complete protein that boosts immune system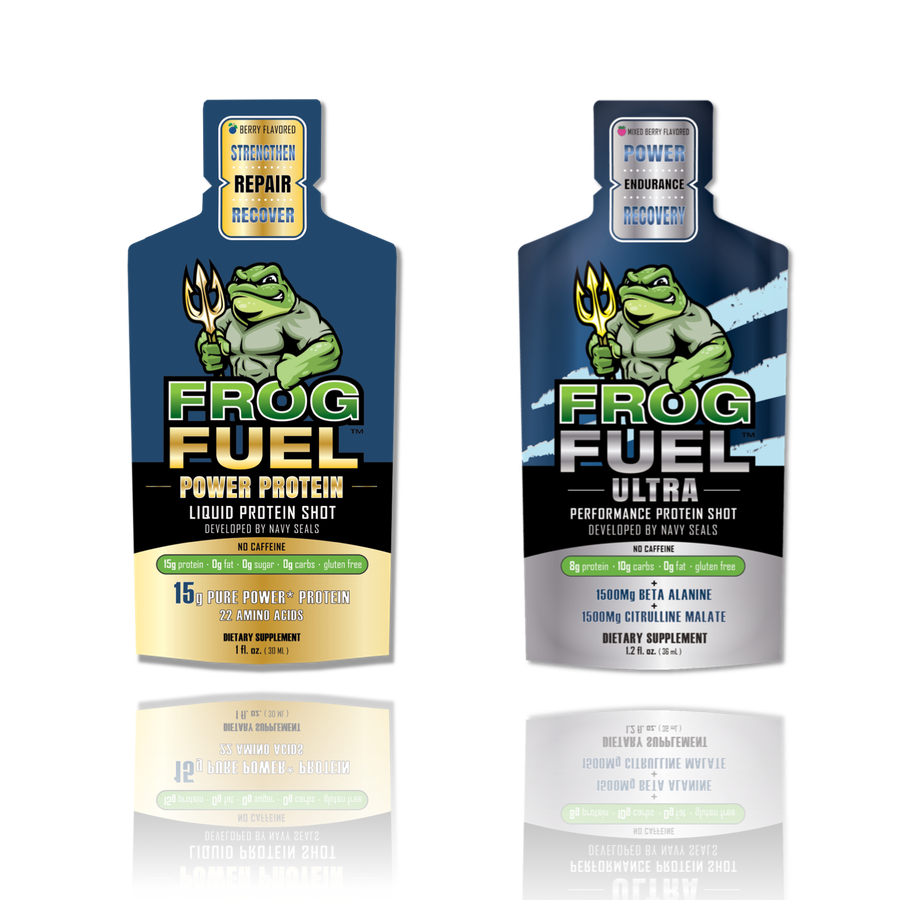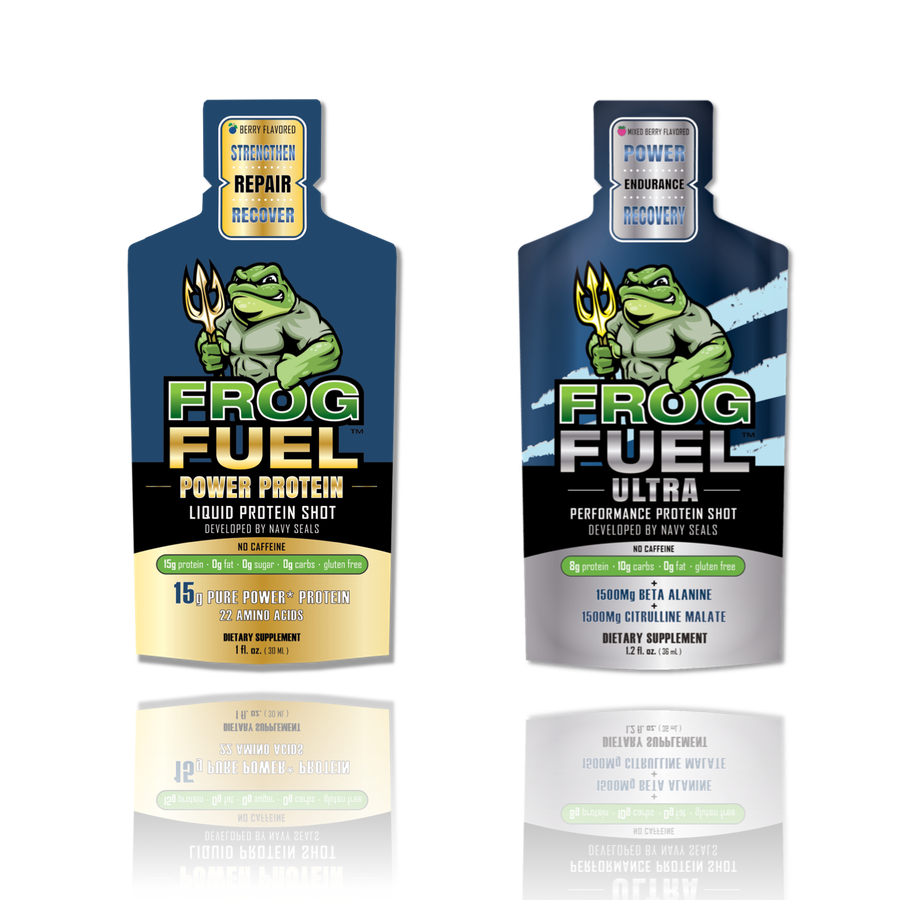 TRUSTED BY ELITE ATHLETES
"I can't say enough good things about Frog Fuel. I am a triathlete and use all the Frog Fuel products for different stages of my training. I recommend these products to all the athletes I train!"
Frog Fuel digests 4X faster than whey protein
Frog Fuel's nano hydrolyzed collagen® protein digested completely within 15 minutes. The same amount of whey protein from a leading brand took over 60 minutes to digest completely.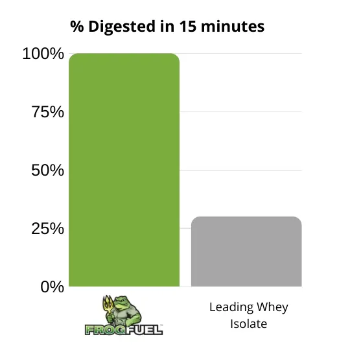 Frog Fuel was designed to support the rigorous demands of US Navy SEALs

• Near Instant Absorption

• Rapid Recovery

• Faster Healing

• Full body support

• Ready to Drink - No mixing required

• 2+ year shelf life

Hands down the best supplement on the market. Significant increases in strength, fewer injuries, and faster recovery. I have been taking this product for over 3 years and would not think about changing.
Lee A.
I've been working out for over 50-years and during that time I have tested numerous vitamin and protein supplements. I have found that both Frog-fuel and ProT Gold not only taste great, but are also the most effective protein supplements in supporting muscle healing (rebuilding) and fueling energy.
Richard T.
I do long endurance runs and obstacle course races, and have been looking for the perfect protein. This is it! Easy to carry, easy on the stomach, and is a great complement to my carb/electrolyte drink. Worked great for the Chicago marathon and my first trail ultra.
Mary W.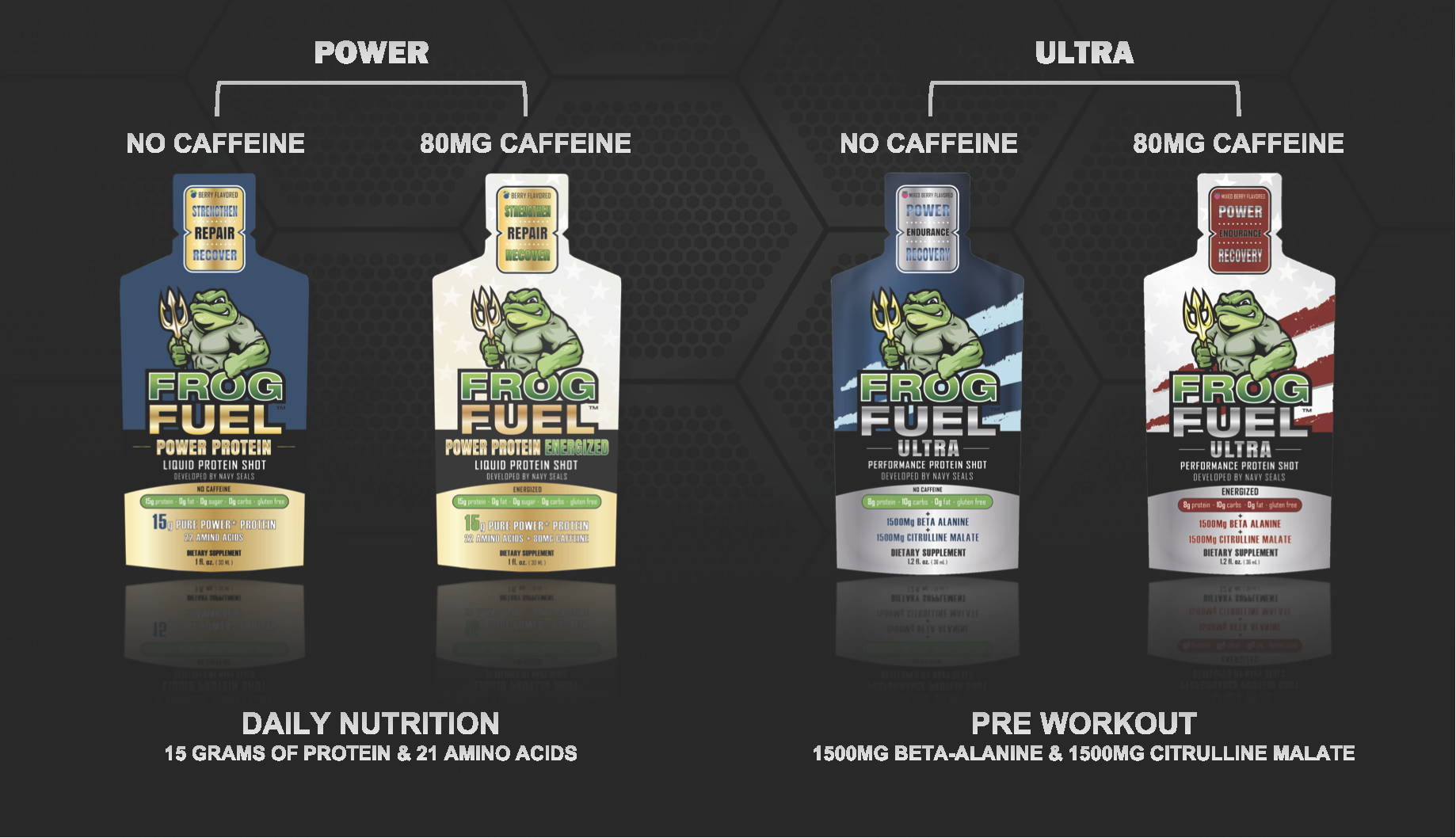 Daily Nutrition / Rapid Healing and Recovery / Full Body Support
Use daily or take one packet immediately after physical activity
Power Regular - No Caffeine
Power Energized - 80mg Caffeine
Pre workout / Performance Endurance Fuel
Use 15 minutes prior to and every 45-90 minutes during workouts/competitions
Ultra Regular - No Caffeine
OUT OF STOCK: Available 7/30/2021

Ultra Energized - 80mg Caffeine