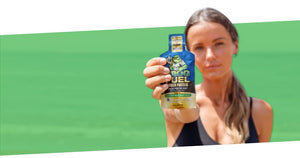 The Founders
ALEXANDER KUNZ
CEO / Co-Founder
Alexander is an experienced executive who has worked for many Fortune 250 companies managing departments such as M&A, Business Strategy, Information Technology, Risk Management and Cyber Security. He has served on many corporate and industry boards (Tipping Point Technologies, CISO Governing Board). In 2005, he co-founded Nicholas K Clothing, a high-end retail fashion line. He was a former United States Navy SEAL.
THE BRAWN
Daniel Weinand
Board of Directors
Daniel Weinand joined Shopify in 2005 and co-founded the Shopify platform that launched in 2006. He was the Chief Design Officer since 2008 and also served as the Chief Culture Officer up to a successful IPO. Daniel Weinand is currently a co-founder and partner for NuBlu and Blue Pacific Studios.  
Daniel is a recipient of Ontario Business Journal's Forty under 40 award and has been named in INC. magazine's 30 under 30 list. He is currently writing music full-time and traveling for poker games in his spare time.
Michael Janke
Board of Directors
Michael Janke is a 6-time founder, accomplished entrepreneur and former member of SEAL Team 6. Mike is Co-Founder of Data Tribe - a unique startup studio and venture capital firm, specializing in commercial technology startups focused on CyberSecurity and Data Science.
Mike's is a recipient of the Visionary of the Year - Center for Democracy & Technology, Top 100 Global Thinkers of 2014 - Foreign Policy Magazine, Top 100 Washington Executives, Goldman Sachs - Top 100 Most Intriguing Entrepreneurs of 2014, Fast Company - The World's Top 10 Most Innovative Companies, MIT Technology Review - Top 10 New Innovative Technologies
George Grubbs III
Board of Directors
George Grubbs III comes from a long line of luxury car dealership owners. George led his Infiniti team to be the #1 volume Infiniti dealership in the world and continues to set retail records for the Infiniti brand. He owns the largest Infiniti dealership in the world along with Acura and Volvo dealerships in Grapevine, Texas.
Scott Burg
Board of Directors
Mr. Burg, CIO, and Managing Partner, along with Michael Craig-Scheckman, is responsible for the management of the Firm's portfolios and portfolio risk management. Mr. Burg has experience in the mortgage-backed and asset-backed securities sector and joined Deer Park in October 2010. Prior to joining Deer Park, he was a Principal at General Capital Partners, where he focused on advising middle-market companies in distressed situations. Previously, he was at Pursuit Partners, a $550 million fixed income hedge fund where his focus was on analyzing mortgage and asset-backed securities opportunities. 
The Brains
Aaron Saari
CMO
Aaron Saari is a modern marketing aficionado who helps mission-driven startups and small businesses grow through a combination of automation, digital marketing, and strategic storytelling. He creates marketing systems that minimize human and financial expenses while maximizing exposure and sales volume. He's also a West Point grad and was an Army officer with deployments to Iraq and Afghanistan in a former life.
Eric Pollard
SVP and Partner
Prior to joining OP2 Labs, Eric worked in senior sales and marketing positions for SIRIUS Satellite Radio and Kenwood Electronics. Notable are his 10 years at SIRIUS, where he directed the retail launch nationwide and helped to secure majority market share at several big box retailers, including but not limited to Best Buy, Circuit City and Walmart.
The ELITE
Akash Garg
Akash may be a late bloomer in the OCR community but that has not deterred him from already achieving some major milestones; 30x Spartan Open Wins, 2018 Spartan World Open Series Champion, 2018 Spartan U.S. Open National Series Champion, 2018 15th place overall World's Toughest Mudder OCR World Championships (OCRWC) Qualifier 2017, 2018, 2019, 3X 1st place Bone Frog Elite Endurance.

In his time away from OCR and training, Akash works as a chiropractor and professor of Biology. He contributes much of his recent successes to the science of nutrition and exercise physiology. "It is amazing how an ordinary person can be extraordinary". Even as a slightly older athlete he plans to continue to grow and improve in the sport.
Michael McCastle
4 Guinness Book of World Records. Owner and Founder of Twelve Labors Project and Former Navy Veteran.
Victor Morales Jr.
Professional Boxer 19-0-1, 7 by KO
Signed with Sheer Sports Management.
WBA Inter-Continental Featherweight Champion, Multiple National Champion, International Gold Medalist for Team USA
Josh Fiore
US Army Veteran and 2017 Spartan Ultra World Champion.
Claudia McCoy
Claudia is a high-level runner and Triathlete with "All American" status 4 years in a row. She won the National Championship title (2016) and runner-up (2017) in her age group at the long course National Championships and placed overall female in many Triathlons over the years.
Claudia qualified for the ITU and Ironman 70.3 World Championships 5 times. Her career highlight so far is, when she placed 1st in her Age group at Ironman 70.3 in Augusta in September 2018 and will compete at the Ironman 70.3 World Championships in Nice, France in 2019.
In 2017 she competed at the World Championships in Canada, representing Team USA and placed 8th overall and 1st American in her age group. She is a Ironman certified Triathlon coach and works with Triathletes and runners of all levels via online coaching.
Kaison Uehara
Kaison is a former Youth USA wrestler with eight state titles in collegiate and freestyle wrestling.
He holds 19 Oregon state records, 9 national records, and 8 world records, in the bench press, deadlift, and push-pull, across three different age groups and seven different weight classes with the WABDL, (World Association of Benchers and Deadlifters Federation) . In 2017, he competed in the CrossFit Open and placed 129th worldwide, 1st in Oregon. In 2018, he placed 62nd worldwide, 25th in the United States, and 1st in Oregon.
He considers himself a regular dude trying to stay healthy through fitness, good nutrition and by making good life choices every day. His plan is to enter the field of exercise science someday and become a physical therapist to help other people recover from injuries.
Richard Smith
Richard Smith is a competitive Obstacle Course Race (OCR) athlete. Over the past 6 years, he has competed in over 70 OCR events around the country with several top 10 finishes and multiple top 3 finishes. He finished in the top 50 of the Spartan Race Elite Point Series Standings in 2013, 2014 and 2015 race seasons. The highlight of his career was a 3rd place overall finish at the 2015 Hawaii Spartan Sprint while on his honeymoon. Rich moved to Clute, Texas in 2015 and has enjoyed meeting new people with like-minded fitness goals. When he is not training for his next OCR race he enjoys coaching CrossFit and playing sports with friends.
As a husband and father, Rich strives to live a healthy and active lifestyle and hopes his actions encourage and motivate others to stay consistent in achieving their goals.
Leo Nogueira
BJJ Multi X World Champion. Head Instructor at Alliance Headquarters.
Chris Farias
Chris is a Brazilian Jiu-Jitsu Brown Belt under Travis Tooke out of Houston, Texas, Ribeiro Jiu-Jitsu Houston. He is also an active Jiu-Jitsu coach and competitor at Midtown MMA Houston. He competes nationally and internationally. His accomplishments include: 2019 European Jiu-Jitsu IBJJF Championship bronze medalist, 2017 Pan Jiu-Jitsu IBJJF Championship bronze medalist, 2017 Mexico City International Open Jiu-Jitsu Championship Champion, 2016 World Master Jiu-Jitsu IBJJF Championship Champion, 3x Houston International Open IBJJF Jiu-Jitsu Championship Champion 2017/2014/2010 and 2019/2018 silver medalist, 2017 Austin International Open IBJJF Jiu-Jitsu Championship silver medalist, 2017 Dallas Spring International Open IBJJF Jiu-Jitsu Championship bronze medalist and 2017 Dallas Spring International Open IBJJF Jiu-Jitsu NoGi Championship silver medalist.
Tyler Graff
2017 Pan American Champion (57kg), 2017 Granmay Cerro Pelado International Champion, 2017 Dave Schultz International Champion + Outstanding Wrestler, 2017-2016 U.S. National Team Member, 2016 Canada Cup International Champion (57kg), 2015 Brazil Cup International Champion (57kg), United States World Team Member, 3x University National Champion (60kg), 4x Division I NCAA All American and soon to be U.S. Olympic Gold Medalist!
Gennaro (Jerry) Magliulo
Jerry was a Christian Minister and church planter for thirty two years. He retired and is competing full time in Ironman distance triathlons. He is sponsored by Chainwheel Drive, Rudy Project, Kennedy Law Racing and Ventum Bike.
Jerry is the 2018 Ironman 70.3 World Champion, 2018 70.3 All World Athlete Ranking 1st in Word-1st in Nation, and 2018 Overall All World Athlete Ranking 1st in World-1st in Nation.
Bryan Hailey
2018 AAU Jr. Olympic Games 3000M national champion. 3K Cross-Country National Champion.2019 AAU Jr Olympic 3000m Champion.2019 Footlocker Southwest XC 3k Champion and broke the 3k course record for Footlocker Southwest in the 11-12 age group.
Went 4:43 in the 2020 Schrader mile in as a 7th grader.
Tracy Stankavage
Tracy is getting ready for her 8th world championship. She's competed in 6 Arnold Amateur Competitions and will be going to her 2nd Official Strongman Games this November 2019. She currently work at Syracuse University as an Assistant Strength & Conditioning coach for Women's Lacrosse and Women's Rowing. Fun Facts: She sang in an acapella group in college, majored in physics and once made a laser.
2023 INC. 5000 RECIPIENT
We are thrilled to announce that for the fourth consecutive year, we have the honor of making the prestigious Inc. 5000 list of Fastest Growing Private Companies. This achievement serves as a testament to our unwavering commitment to excellence, innovation, and consistent growth. We extend our heartfelt gratitude to our dedicated team, loyal customers, and valued partners who have contributed to our ongoing success and helped us attain this remarkable milestone.