Designed to be the most powerful protein in the world.
The same formula used in over 3,000 medical facilities worldwide
DEVELOPED BY US NAVY SEALS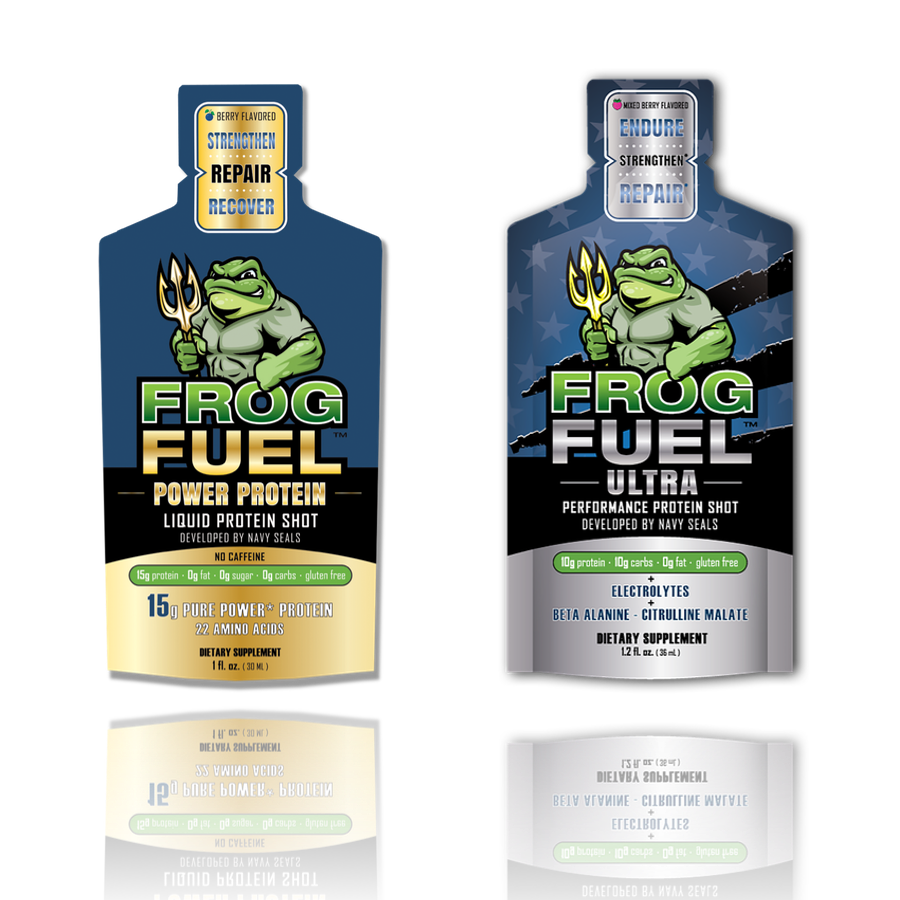 TRUSTED BY ELITE ATHLETES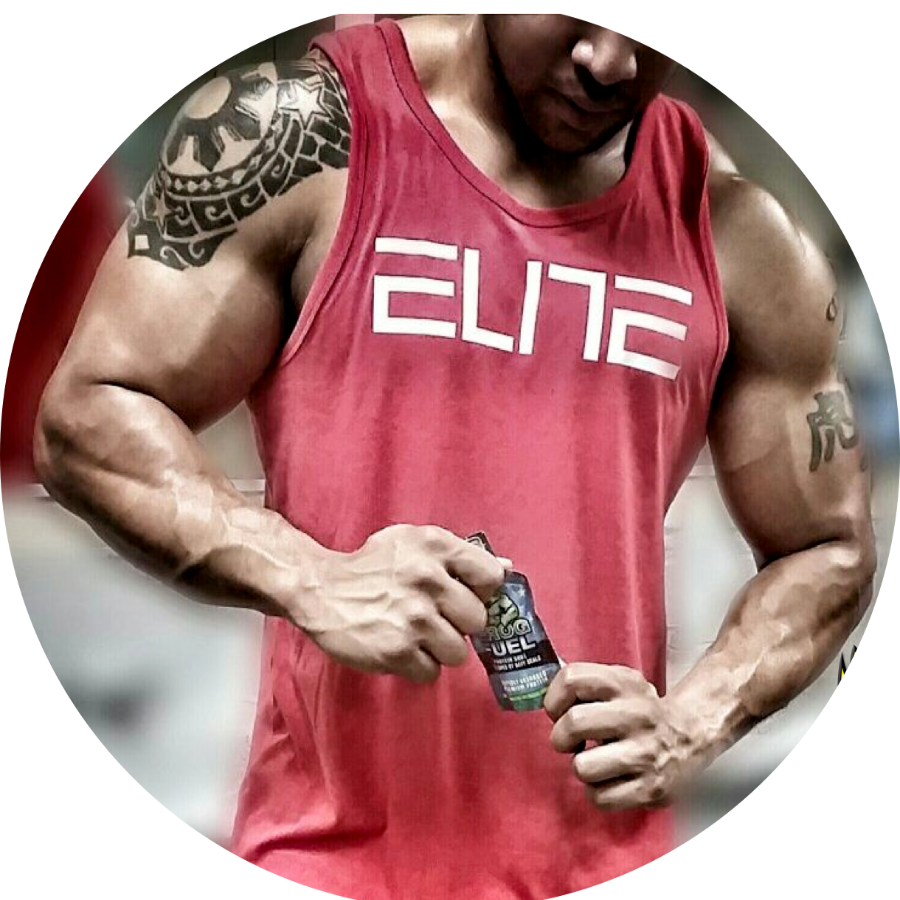 4 x Guinness Book of World Records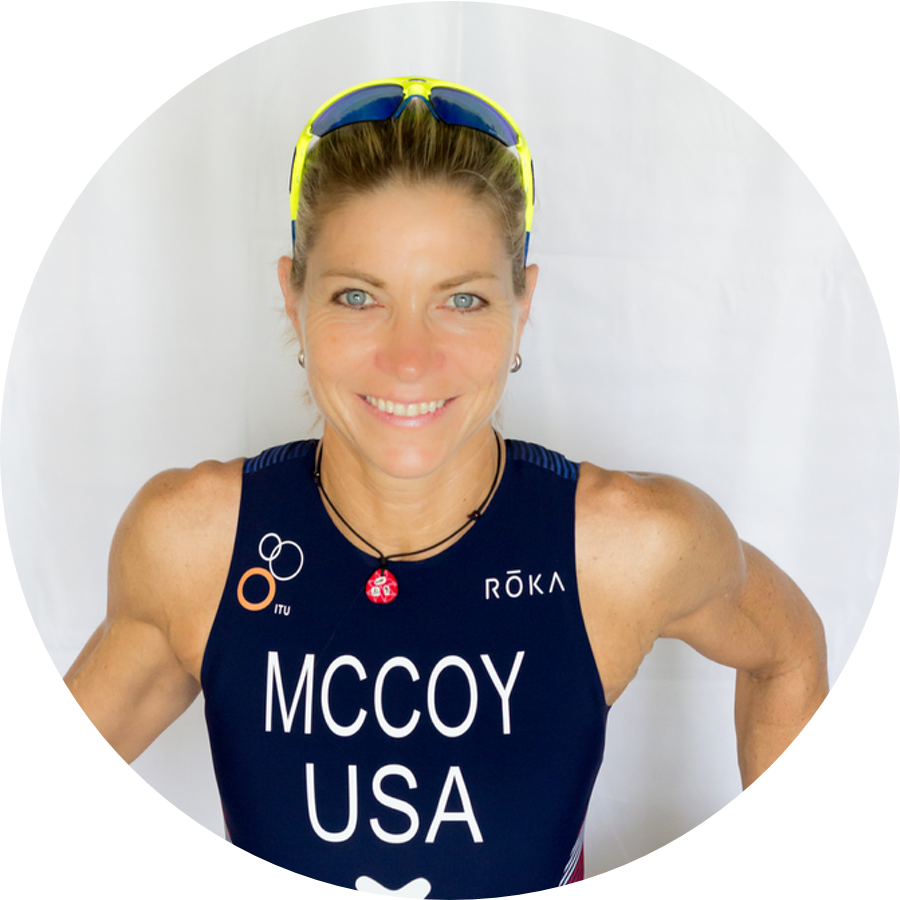 4 x All-American Triathlete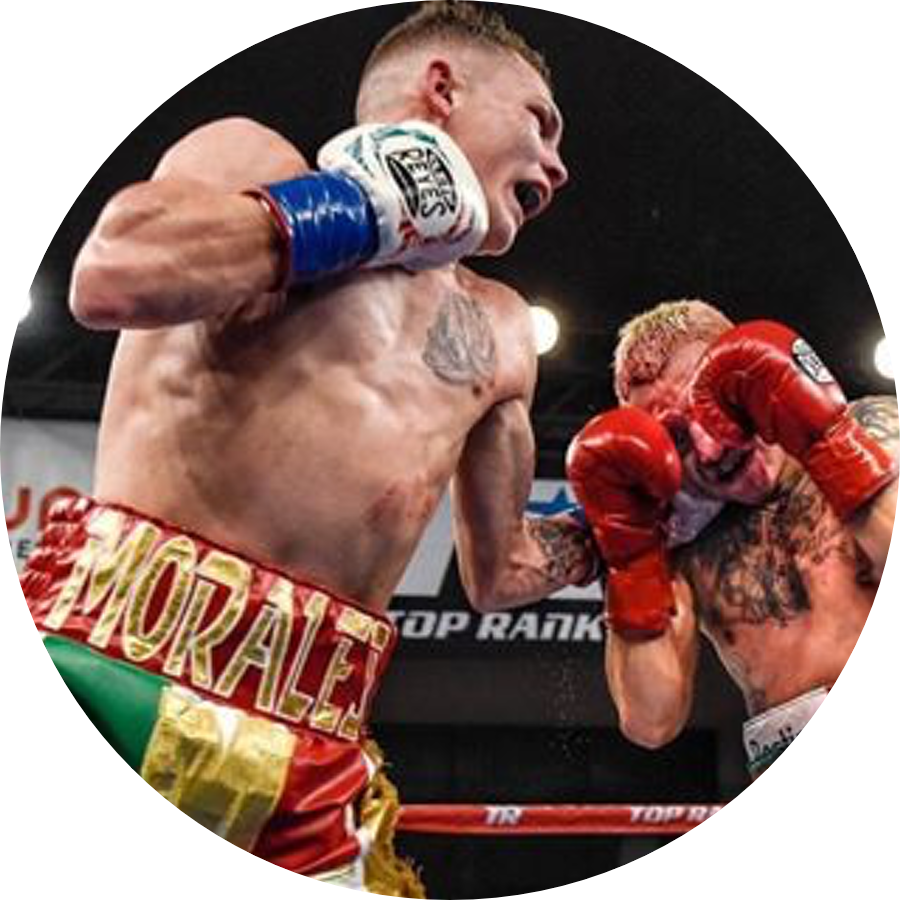 Pro Boxer (10-0) and Olympic Gold Medalist
"I cant say enough good things about Frog Fuel. I am a triathlete and use all the Frog Fuel products for different stages of my training. I recommend these products to all the athletes I train!" - Deborah Sandy, Triathlete
Frog Fuel is 100% digested in under 15 minutes*
Unlike other protein supplements, Frog Fuel is nano-hydrolyzed collagen protein that your body can absorb faster than other protein supplements.
% Digested After 15 Minutes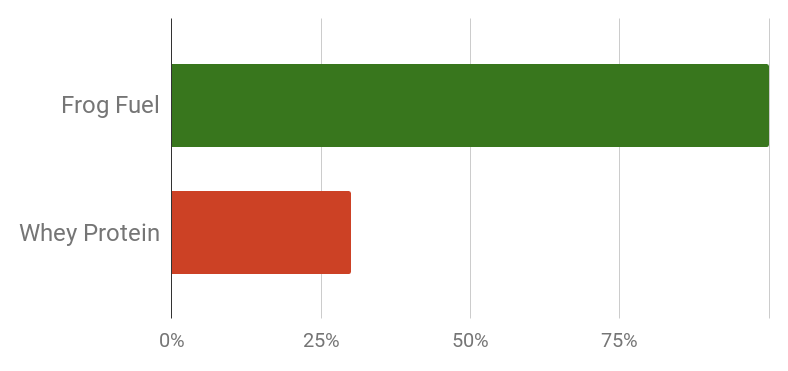 Frog Fuel was designed to support the rigorous demands of US Navy SEALs

• Near Instant Absorption
• Rapid Recovery
• Faster Healing
• FULL body support
• Portable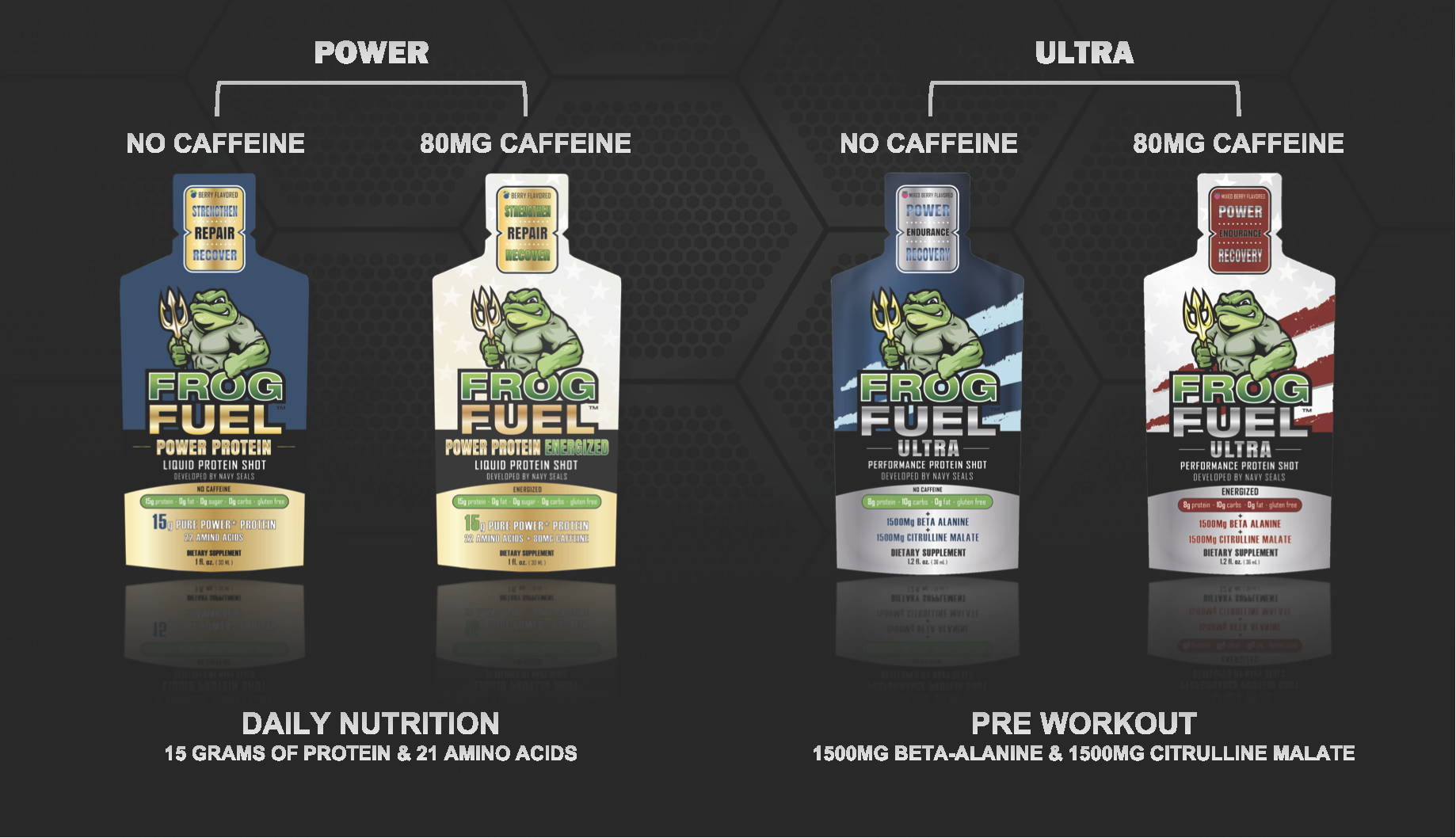 Daily Nutrition / Rapid Healing and Recovery / Full Body Support
Use daily or take one packet immediately after physical activity
Power Regular - No Caffeine
Power Energized - 80mg Caffeine
Pre workout / Performance Endurance Fuel
Use 15 minutes prior to and every 45-90 minutes during workouts/competitions
Ultra Regular - No Caffeine
Ultra Energized - 80mg Caffeine