Pre workout / Performance Endurance Fuel
Use 15 minutes prior to and every 45-90 minutes during workouts/competitions
Ultra Regular - No Caffeine
Ultra Energized - 80mg Caffeine
---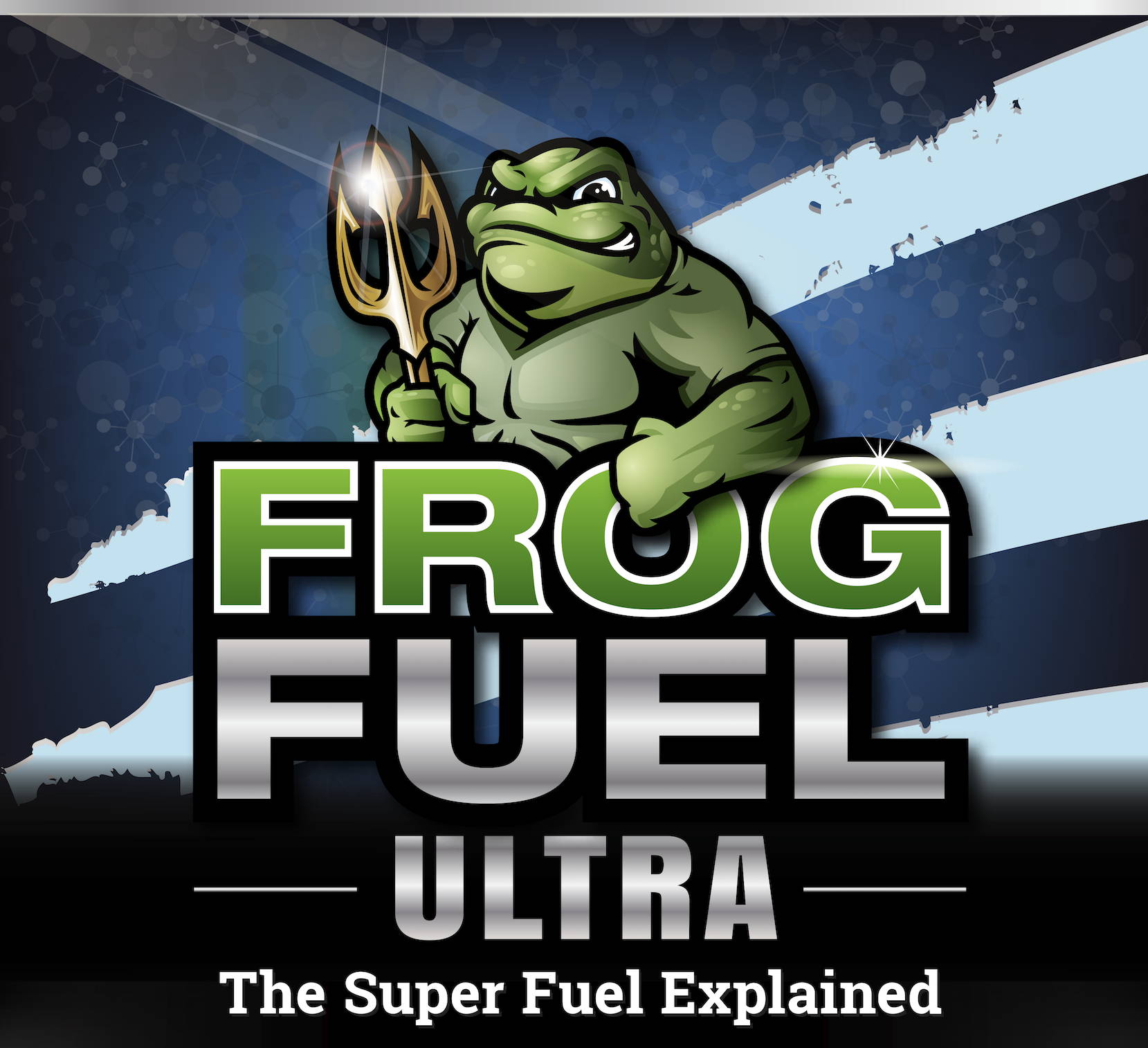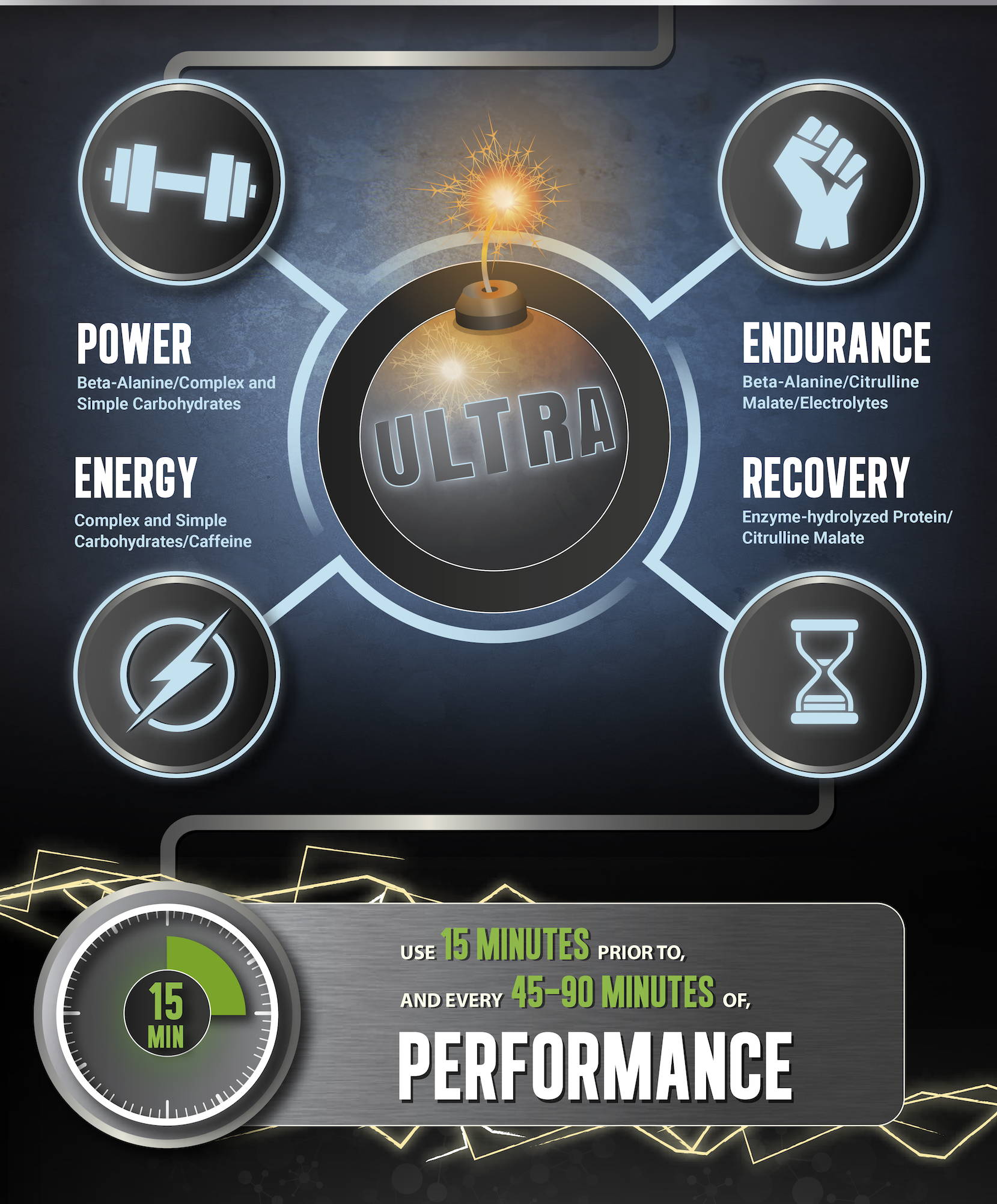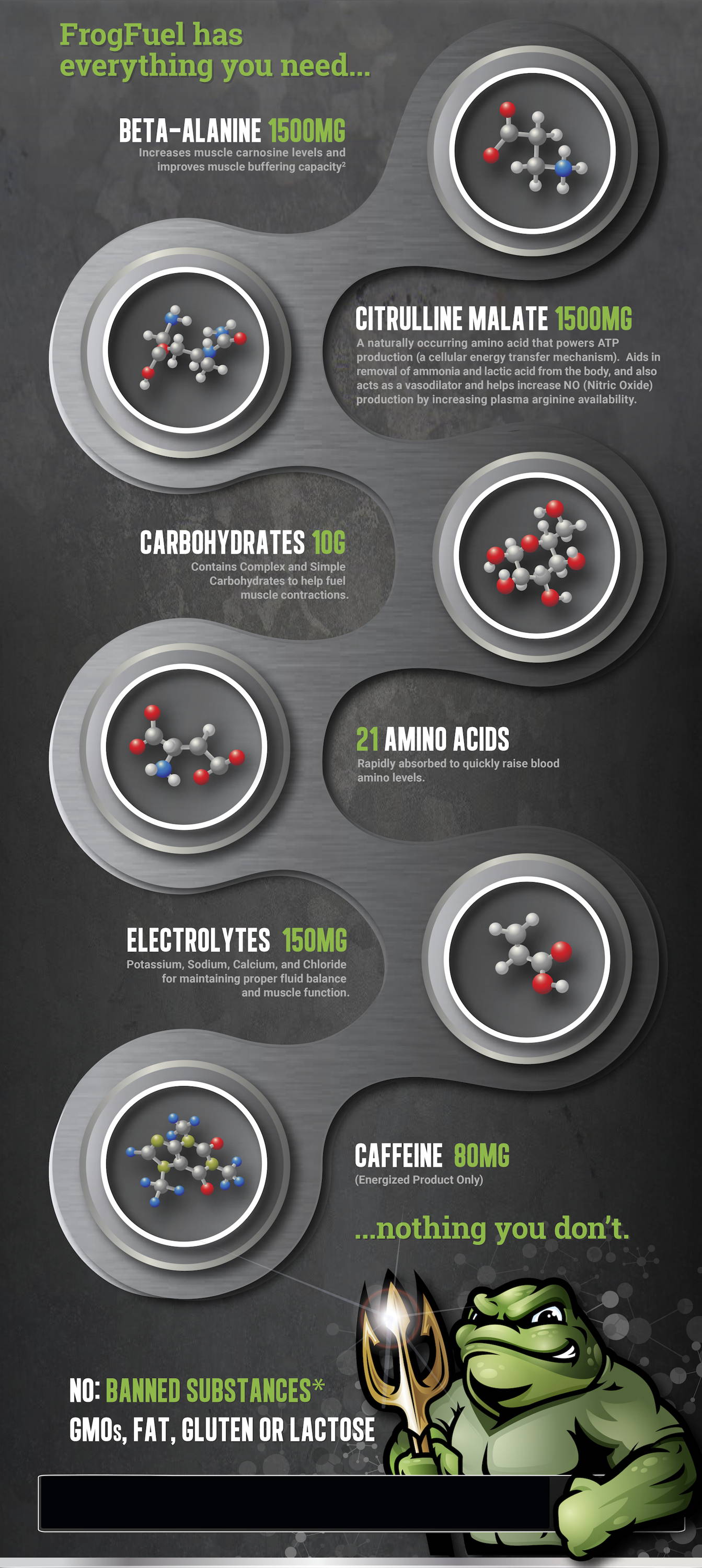 Reviews (

75

)
Questions (

1

)
Fantastic!!!
So happy to have finally discovered a product that actually does what it claims to do. I do several tough cardio & strength training workouts each day & Frog Fuel Ultra helps my body continuously perform at optimum levels. Love it!!!
Knowledge is power
I have been sharing this product every since I tried it a couple of weeks ago. I have given samples to 7 people and bought boxes for family members. This product in the way to go to start your workout.
Thank you
Very satisfied amazing product in will be a frequent customer.
Great product I use it 2x a day for arduous activities
Great as a supplement for that added "over the hump push".
RLTW
Love it!
Your service alone is 5 star and I've never had to pay full price, I was originally referred to amazon to buy due to their 2 day shipping to door. Forget that! I fought with them over 2 days trying to get my password cleared and changed and gave up. This is for wound healing-I can seriously tell a difference in size and texture. And my energy level has risen as well. Which is really helpful in my healing. My surgeon wasn't wrong in directing me to you. I could never down shakes. It tastes great alone or over ice with juices or sodas.
Love this stuff
Getting back into swimming and running at an older age (55) I have a few aches and pains this stuff seems to help. It also feeds into my motivational level as well, pushing myself. Great product 2 time I have ordered it am sure I'll be ordering more. Great job
Works Great!
No where near as bad tasting as the old predigested proteins and you still get the great benefits, like instant energy.
Great product
After a long mentally tough day, a packet of Frog Fuel help to refocus and energize my mental state to allow me to continue activities into the evening without a caffeine crash. A healthier option when a mental boost is needed
Best stuff ever
Need some fuel 10 min before getting after it? Grab a packet of liquid awesome and get some.